Catholic Update Guide to Communion
Mary Carol Kendzia. St Anthony Messenger.
In the Catholic Update Guide to Communion, readers will find the historical basis for the sacrament, as well as the theological underpinnings of what it means to be baptized into the Catholic faith. 
Friendly Guide to the Mass
Tony Doherty. John Garratt Publishing.
Opens up the treasures of the Mass and through story, humour and colourful imagery, and offers an insight to the heart of this ritual. In clear and accessible language, this title is a friendly introduction to the Mass. It includes references to the catechism, and the scriptures, useful facts and reflective quotes.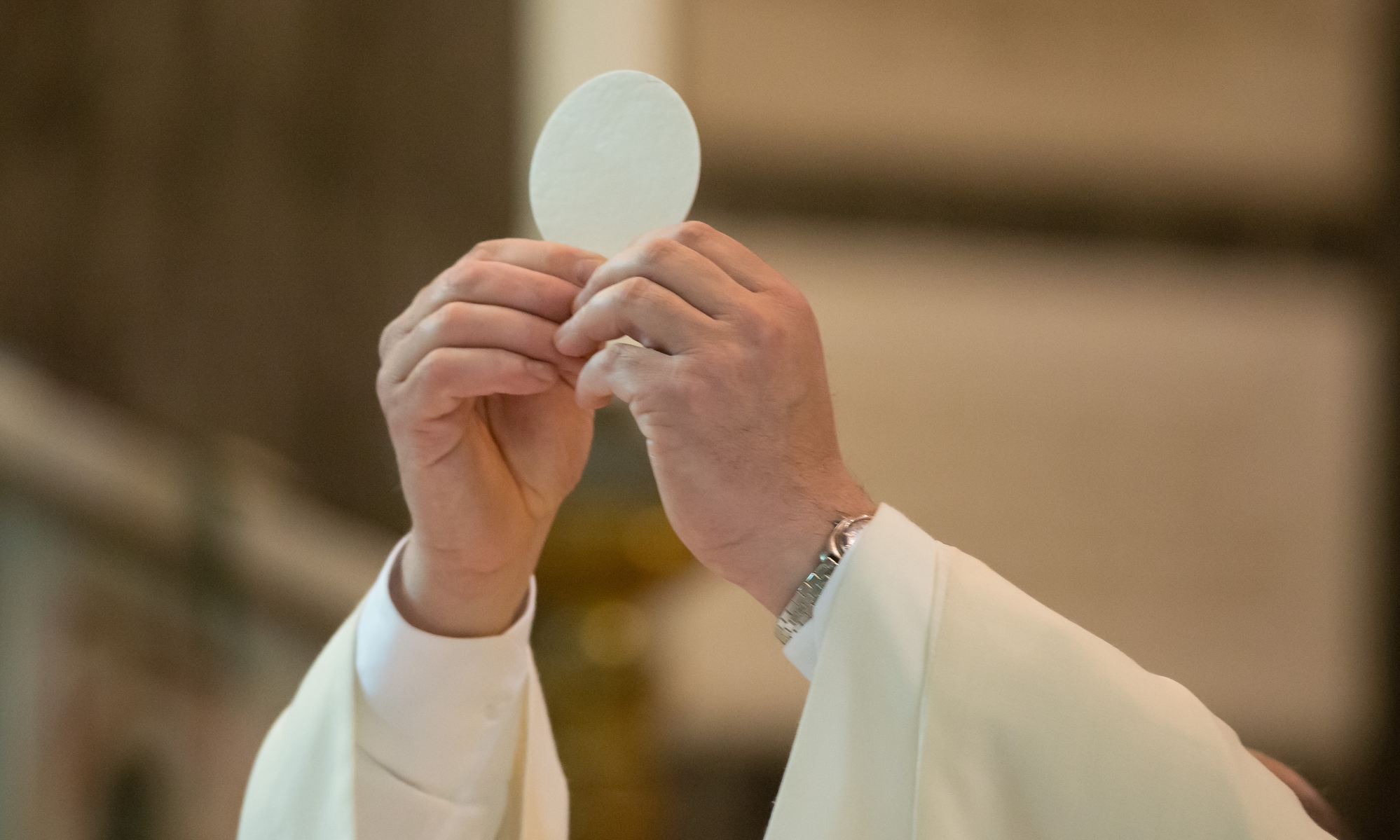 Eucharist – It's all About Christ (DVD)
Twenty-Third Publications.
- This Sacred Place (25 min)
- This Sacred Meal (21 min)
- This Sacred People (23 min)
In these presentations, viewers follow "Ellen Marshall" as she meets first "Eddie," then "Mark" as she, herself, becomes an RCIA candidate, and finally visits Ed's wife "Dorothy," all the while learning from them, and through them, three aspects of Eucharist in a parish.

Sacrament of Eucharist
Kathleen Chesto. Twenty-Third Publications.
Development and history of the sacrament of Eucharist starting with Old Testament times to
post-Vatican II.